Dissertation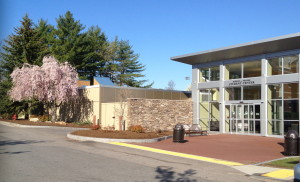 College Union Facilities and Their Perceived Influence on Institutional Retention
The College Union is a campus facility that is part of the campus ecology.  It provides a place where all can feel a sense of inclusion, safety, involvement, and community.  Through a comparative research approach I will present how both students and professional staff perceive the College Union, the programs that are part of the facility, and how it impacts the retention of students.  This investigation draws upon psychology, behavioral sciences and the liberal arts disciplines as they relate to learning spaces, campus ecology, and the building of community through involvement.
This study is a two phased mixed method research design with the primary data collection conducted electronically using web-based survey tools for both professional staff (N=562) with a response of 113 individuals, and 50 student respondents (N=1,971).  Follow-up interviews were conducted with two participants at schools that were randomly selected from the survey participants who completed a construction or renovation project in their College Union in the past five years (N=21).
There is a synergy that became evident between Boyer's 6 Principles of Community (1990), the ACUI Core Competencies (2005), and common themes that came out of my literature review, survey results, and the interviews conducted as a follow-up to the surveys.  Through the application of a grounded theory approach, this study presents the Six Principles of College Union Efficacy that support retention on college campuses.
Supports the academic mission of the institution
Enhances communication of community values
Is a diverse space on campus
Is a Community Center
Is a Welcoming Place
Celebrates Traditions
To view my complete dissertation, you can find it on UMI/ProQuest by following this link.  If you do not have access, please send me an email at stierno@comcast.net.
Odds & Ends

Professional Orgs

Conversations & Ideas